FIND US AT THE HOOP STATE
Here are links to everywhere you can find us online...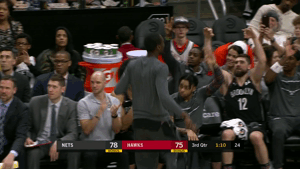 The Hoop State Network can be found online on a variety of platforms and below is the full list of every where we exist.
Please follow or subscribe and we would love to get active with you in the comments, let's build this ship together. Appreciate y'all!
- Hoop State Webb
FOLLOW US
INSTAGRAM: https://instagram.com/hoopstatenetwork
YOUTUBE: https://youtube.com/hoopstatenetwork
TWITTER: https://twitter.com/thehoopstate
TIK TOK: https://tiktok.com/thehoopstate
FACEBOOK: https://facebook.com/hoopstatenetwork
PODCASTING: https://anchor.fm/thehoopstate
LIVE STREAMING: https://hoopstatelive.com/
WEBSITE: https://thehoopstate.com/
SHOP HOOP STATE: https://hoopstatestore.com/