LIVE ➡️ THE CIRCUIT SESSION 1: THE JUMP
"We're in Texas, I don't see my exes tho..."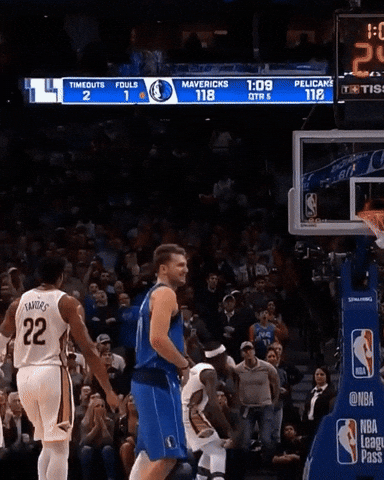 The Circuit League I "The Jump" tips off tomorrow afternoon and The HoopState Network has you covered for all of your streaming and on-demand needs for the whole weekend.
There is a ton of talent from all over the country on display from the SWAC just outside of Dallas, Texas. Top prospects like Ron Holland (Drive Nation), Isaiah Miranda (Rhode Island Elite), Liam McNeely (Drive Nation 16u), Jakobe Walter (Team Trae Young) and sooooo many more!
The full schedule is available right here to follow all of the action. We will be live streaming courts 1 and 2 with all other games available on demand for FREEEE. Be sure to tune in with us as Miles Masercola will be holding it down with a bunch of special guests joining him in the broadcast booth throughout the weekend.
Master Link for All Games: https://bit.ly/3LeM5Bm
TOP GAMES TO WATCH
FRIDAY - March 25th, 2022
Court 2 @ 6:30 PM CST: Drive Nation EYBL 16u Vs Utah Prospects 3SSB 16u
Court 2 @ 7:40 PM CST: Drive Nation EYBL 17u Vs Utah Prospects 3SSB 17u
SATURDAY - March 26th, 2022
Court 2 @ 10:20 AM CST: Mass Rivals 3SSB 17u Vs Rhode Island Elite HGSL 17u
Court 1 @ 11:30 AM CST: Team Selfless RDU 17u Vs Team BMM 17u
Court 2 @ 12:40 PM CST: JL3 EYBL 17u Vs Heat Lightning HGSL 17u
Court 2 @ 3:00 PM CST: RL9 UA Rise 17u Vs TJ Ford Academy HGSL 17u
Court 2 @ 4:10 PM CST: Team Trae Young 3SSB 17u Vs Rhode Island Elite HGSL 17u
Court 2 @ 6:30 PM CST: JL3 EYBL 17u Vs Mass Rivals 3SSB 17u
Court 2 @ 7:40 PM CST: Drive Nation EYBL 17u Vs Rhode Island Elite HGSL 17u
SUNDAY - March 27th, 2022
Court 2 @ 9:10 AM CST: TJ Ford Academy HGSL 17u Vs Mass Rivals 3SSB 17u
Court 2 @ 10:20 AM CST: Team Trae Young 3SSB 17u Vs Team Selfless RDU 17u
Court 2 @ 11:30 AM CST: Texas Impact 4:13 UAA 17u Vs JL3 EYBL 17u
Court 2 @ 12:40 PM CST: Mass Rivals 3SSB 17u Vs Drive Nation EYBL 17u
FOLLOW US
INSTAGRAM: https://instagram.com/hoopstatenetwork
YOUTUBE: https://youtube.com/hoopstatenetwork
TWITTER: https://twitter.com/thehoopstate
TIK TOK: https://tiktok.com/thehoopstate
FACEBOOK: https://facebook.com/hoopstatenetwork
PODCASTING: https://anchor.fm/thehoopstate
LIVE STREAMING: https://hoopstatelive.com/
WEBSITE: https://thehoopstate.com/
SHOP HOOP STATE: https://hoopstatestore.com/
HOOP STATE GRAPHICS: https://www.instagram.com/iknowjack.sports