LIVE: MYERS PARK SUMMER LEAGUE
ALL GAMES LIVE ON THE HOOP STATE NETWORK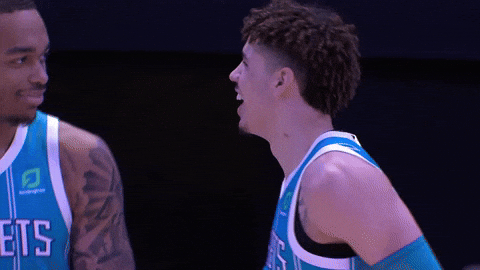 What is the Myers Park Summer League?
The Myers Park Summer League is a four day league held at Myers Park High School June 7th-10th. This league will put local Charlotte public schools against Charlotte area private schools in order to provide exposure and a safe, competitive environment.
One dope thing to note, each game will end in a game winner.
How? Well, after first dead ball under the five minute mark, the clock will be turned off and the first to reach 7+ the leading score wins. For example, if the clock is turned off and the score is 50-49, the first to score 57 points wins the game.
Below you will find links to watch the games as well as information about the teams and players participating. No fans will be allowed to attend but Miles Masercola will be bringing all the games LIVE, you can catch ALL the games LIVE on the Hoop State Network.
FOR MORE INFO & UPDATES ➡️ https://twitter.com/MyersPark_Hoops
Who's playing?
PUBLIC SCHOOLS ➡️ Myers Park, Butler High School, Independence High School, South Meck High School, JL Chambers High School (Vance High School)
PRIVATE SCHOOLS ➡️ Charlotte Christian, Gaston Christian, Charlotte Latin, Cannon School, Metrolina Christian
Who to watch?
JL CHAMBERS HIGH SCHOOL aka VANCE HIGH SCHOOL
➡️ Jaylen Curry
CANNON SCHOOL
➡️ D.J. Nix
GASTON CHRISTIAN
➡️ Will Kelly
MYERS PARK HIGH SCHOOL
SOUTH MECK HIGH SCHOOL
CHARLOTTE CHRISTIAN
➡️ Bryce Cash
METROLINA CHRISTIAN
➡️ Dylan DeLuca
What's the schedule?
How can I watch?
League Pass ($50) ➡️ https://bit.ly/3zed6Qa
Day 1 Pass ($15) ➡️ https://bit.ly/3geECEr
Court 1 ($10) ➡️ https://bit.ly/3zcFRgb
Court 2 ($10) ➡️ https://bit.ly/3iiAuWx
Day 2 Pass ($15) ➡️ https://bit.ly/3ciNeIZ
Court 1 ($10) ➡️ https://bit.ly/3z1C8BV
Court 2 ($10) ➡️ https://bit.ly/3vVbCbs
Day 3 Pass ($15) ➡️ https://bit.ly/3wXBjbh
Court 1 ($10) ➡️ https://bit.ly/3g8VQTy
Court 2 ($10) ➡️ https://bit.ly/3inChJV
Day 4 Pass ($15) ➡️ https://bit.ly/3fP32FA
Court 1 ($10) ➡️ https://bit.ly/3z3D1tH
Court 2 ($10) ➡️ https://bit.ly/3ikL2oe
FIND US ON SOCIAL
INSTAGRAM: http://instagram.com/hoopstatenetwork
YOUTUBE: http://youtube.com/hoopstatenetwork
TWITTER: http://twitter.com/thehoopstate
FACEBOOK: http://facebook.com/hoopstatenetwork
PODCAST: https://anchor.fm/thehoopstate
BUY A SHIRT: https://hoopstatestore.com